BHALO SONGS - HOLIDAY HOMES AND MUCH MORE
   KARIBUNI - WELCOME TO JUMA BHALO'S WEBSITE
Here you can listen and download any of the Juma Bhalo's songs.
You can also book or enquire about Holiday homes in Mombasa.
We also have beauty products from Huri's Collection and Baitul-Oud
If you would like to go for a tour of Old Town, Wasini Island, Swimming with Dolphins, Scuba Diving, Malindi, Excursion, etc etc we will arrange this for you.
Please send us your enquiry or give us a call.                                                                                  
                                                     CONTACT US VIA WHATSAAP CLICK BELOW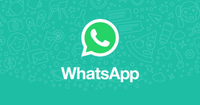 DOWNLOAD SONGS  -   BOOK HOLIDAY HOME  -  BAITUL OUD -  HURI'S COLLECTION - BIBI'S BLESSINGS
What our customers say about our apartments