HOW TO BUY THE SONGS

1, CLICK LISTEN TO SONGS CLIPS.
2. SCROLL DOWN TO THE ALBUM THAT YOU WANT TO BUY
3. CLICK THE BUTTON Add Album To Cart
4. IF YOU WANT TO BUY MORE THAN ONE ALBUM DO THE SAME AS THE ABOVE FOR THE CHOSEN ALBUM
5. ONCE YOU ARE READY TO PAY, CLICK  THE CHECKOUT BUTTON.
6 IF YOU WANT TO PAY WITH PAYPAL THEN CLICK THE Have a PayPal account LINK AND LOG IN USING YOUR PAYPAL ACCOUNT TO CONFIRM PAYMENT
7.IF YOU WANT TO PAY WITH A CREDIT CARD THEN FILL IN YOUR CARD DETAILS AND COMPLETE YOUR PAYMENT
8.ONCE THE PAYMENT HAS GONE THROUGH, YOU CAN DOWNLOAD YOUR SONGS.
9. To pay via Mpesa - Please send your payments to 0706722620 and email your Mpesa Reference and the list of songs that you want.  (50/- per song. )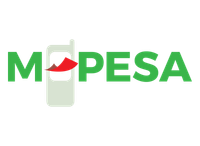 BHALO LIVE IN TANZANIA
THIS ALBUM WAS RELEASED WHEN JUMA BHALO TRAVELLED TO TANZANIA TO ASSIST IN FUND RAISING EVENTS IN DARESALAM
Read more…
0:00/5:34

0:00/6:23

0:00/9:37

0:00/10:24

0:00/6:58

0:00/7:06

0:00/6:33

0:00/8:22

0:00/6:12

0:00/6:49
BHALO LOVE WITU
0:00/5:59

0:00/4:49

0:00/6:12

0:00/5:07

0:00/10:36

0:00/5:31

0:00/9:07

0:00/8:25

0:00/5:44

0:00/11:08
BHALO LIVE WATAMU NO : 1:
0:00/5:18

0:00/8:56

0:00/8:50

0:00/7:25

0:00/7:20

0:00/7:40

0:00/5:22
BHALO LIVE WATAMU NO : 2:
0:00/6:00

0:00/7:45

0:00/7:00

0:00/5:51

0:00/6:34

0:00/5:05

0:00/5:11

0:00/7:48

0:00/7:00

0:00/10:59

0:00/7:52
BHALO LIVE CLEOPATRA NO:1
BHALO LIVE CLEOPATRA NO:1
0:00/9:41

0:00/5:54

0:00/9:55

0:00/8:00

0:00/7:48

0:00/9:07

0:00/10:59

0:00/10:08
BHALO LIVE CLEOPATRA NO:2
BHALO LIVE CLEOPATRA NO:2
0:00/8:18

0:00/6:26

0:00/5:42

0:00/5:53

0:00/4:54

0:00/5:14

0:00/7:08

0:00/7:48

0:00/5:48

0:00/5:54
BHALO LIVE FORT JESUS
0:00/11:04

0:00/6:42

0:00/9:33

0:00/7:41

0:00/8:49

0:00/4:38

0:00/14:12

0:00/9:01
BHALO LIVE KILIFI
0:00/7:41

0:00/4:17

0:00/5:42

0:00/5:14

0:00/11:08

0:00/6:02

0:00/5:59

0:00/9:55

0:00/12:47
BHALO LIVE MAJENGO
0:00/4:30

0:00/7:33

0:00/6:30

0:00/9:09

0:00/7:54

0:00/6:29

0:00/6:36

0:00/10:49

0:00/7:41

0:00/8:02
THE BEST EVER OLD IS GOLD